On this site we provide you with information about our current and previous projects.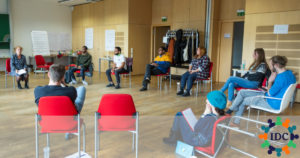 Our current project focus:
We aim to organize further dialogues as well as seminars or workshops on dialogue within Ilmenau and online

To successful conduct dialogue, we are currently building a team of dialogue facilitators. In addition to the facilitators themselves, we welcome motivated contributors to conceptualize and manage preparation for the dialogue meeting.