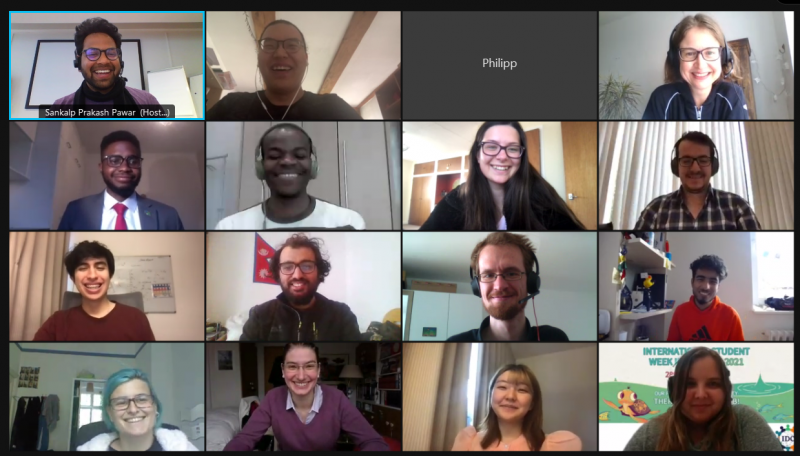 After six days of training on dialogue, getting to know each other and several intensive dialogues, the dialogue program at ISWI 2021 ended.
The program itself was framed by the overarching topic of 'Climate Change'. Within this frame, the 16 participants decided on topics for the dialogue which they conversed about to get an insight into other views on the topic and to understand better other perspectives.
We are very happy for the positive feedback and the positive outcome for the project. Thanks to all participants!
The participants of the dialogue program will take part in the International Student Week in Ilmenau from 28th May to 6th June 2021 on the topics 'Climate Change, Environmental Conservation and Sustainability'.